Put your company
in the spotlight!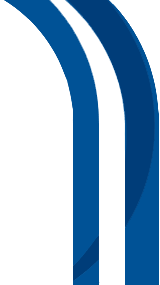 .: ENERGYMED - CONFERENCE EXIBHITION ON RENEWABLE SOURCES AND ENERGY EFFICIENCY IN MEDITERRANEAN

EnergyMed, the unique event in the field of Energy Efficiency and renewable resources in central-south Italy and in the Mediterranean, arrives at the 11st edition. The Fair presents a new format that combines all the sectors of the circular economy in a single platform and gives the advantage of forming new partnerships and business opportunities. The Conference represents the ideal platform in which companies, associations, decision makers, local authorities, research centers and technicians discuss the issues of energetic efficiency, sustainable mobility, building and industrial automation and recycle. An opportunity for updating and training of absolute interest for all professionals and entrepreneurs in the sector.

.: EXPORT SOUTH PLAN II - NEW OPPORTUNITIES FOR COMPANIES WITH ITALIAN TRADE AGENCY (ITA)

ITA - Italian Trade Agency is the Governmental agency that supports the business development of our companies abroad and promotes the attraction of foreign investment in Italy. ICE, the Agency for the promotion abroad and internationalization of Italian companies, also this year participates to EnergyMed with the Second edition of Export South Plan II. The plan promotes the internationalization of the SME and the promotion of the made in Italy products in the world. During the event, B2B meetings will be organized with the presence of international investors ready to meet the main representatives of the companies present at the fair and facilitate business opportunities.

.: THE "ITALIA SOLARE" TOUR ARRIVES AT ENERGYMED

On 6th April The "Italia Solare" tour arrives to EnergyMed. The pit stop is include in 12 stages tour throughout the national territory. The main theme is linked to the opportunities of the Photovoltaic which is consolidated as the most convenient technology for the generation of electricity as demonstrated at the end of 2017 by some PPA (Power Purchase Agreement). Even if the energy transition towards a model based on generation distributed from renewable sources is unstoppable, the path to consolidation still has to overcome many obstacles. The topics, that will be discussed together with the 2018 participants, represent the "Basic Knowledge" for the photovoltaic technology promotion activities at the various institutions.